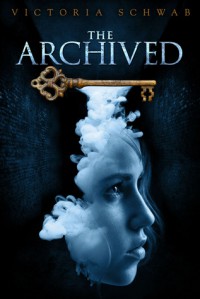 This book had been on my TBR for a really long time. It was my first Victoria Schwab book and I was not disappointed. I was expecting something weird and mysterious and it's excactly what I got!
I had a little problem with the characters because I did not really feel anything particular for them. I was not rooting for the love interest nor was I caring for Mackenzie or any other character. I think they were not really developped but it's not really a problem, cause the plot, the world the author created and her writing style were perfect.
I especially loved the two different storylines: the present and the past. These parts were always related and they were intertwined in a wonderful way.
I'm not craving for the next book because I fell the story could have ended this way. Still, I'll pick it up one day or another.